Deeply Felt
The otherworldly expressions on the faces of these wooly creatures haunt me. Ayala said "I don't add the spark of life--that white dot--to their eyes until last or their stare at me while I am needling their magic parts." That is how felt creatures are formed--by poking the wool into place with a felting needle. She gives classes on making dolls and rugs, but that has not lessened the demand for her original pieces, which are more art than toy. Ayala's got a website at www.fiberfanatics.com.
I decided this one was Einstein as a baby.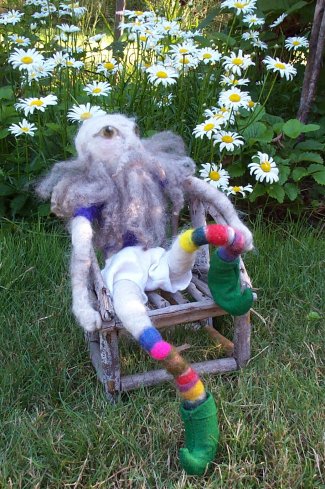 A grandfather elf in boxer shorts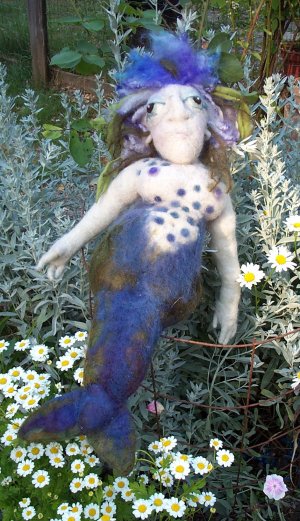 An indigo-nippled mermaid with a fin on her head
A bucktoothed fairy child stops to smell the flowers.