Up Hood Canal to Port Townsend
I urged Crescent onto Interstate 5, happily bobbing my head to the Portland jazz station. By the time I pulled into a rest stop thirty miles north for my picnic lunch from Nature's market, reception had died to a fizzle, and I couldn't locate the Seattle jazz station. I did find a station playing some funky delta blues, and that felt just right for rolling down the highway. I even sang along.
At Olympia, I turned west to U.S. 101, which loops around the top of the Olympic peninsula, along the shores of Hood Canal. All along this road I kept gasping at the loveliness, and every so often I had to pull over to the side of the road and just gaze in wonder...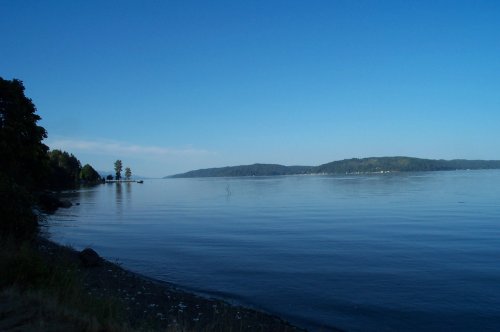 ...and feast on the abundance of ripe blackberries lining both side of the road.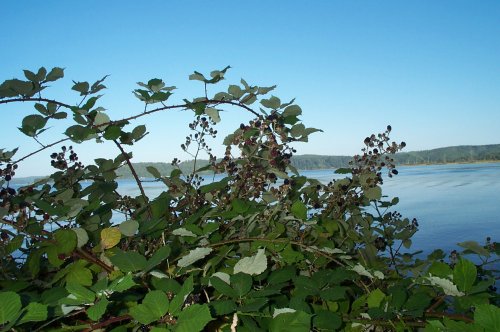 Along the water's edge I passed tiny towns, isolated houses, wharves, camp grounds, small hotels...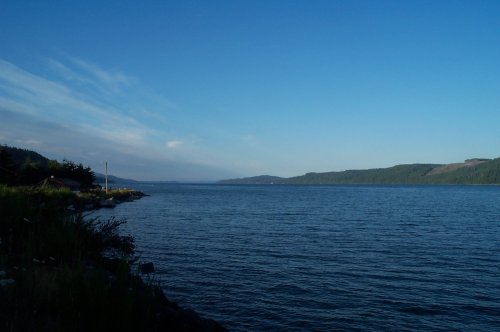 I arrived in Port Townsend around sunset. A century and two decades ago, Port Townsend loaded nearly as much cargo as New York and San Francisco, and would have been the major port of the northwest, but the railroad company ran out of construction money when they got to Seattle. The town's proud Victorian buildings remain, overlooking the wharves and sailboats that still serve what is now an upcoming extremely artsy suburb of a metropolis made wealthy by the computer industry.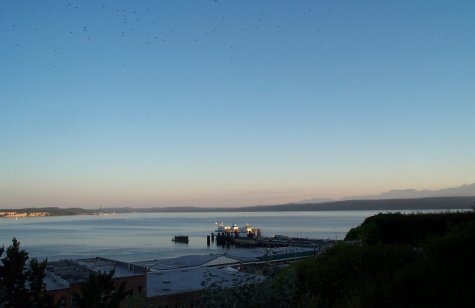 View of Port Townsend wharf and mountains of
the Olympic Peninsula from the bell tower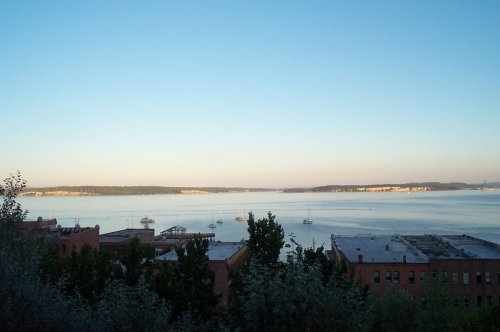 View of boats, waterfront buildings, and Whidbey Island from the bell tower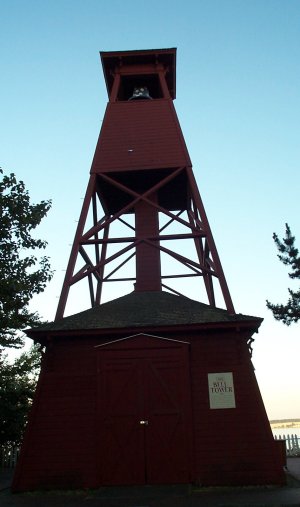 The bell tower--the nineteenth century equivalent
of today's civil defense sirens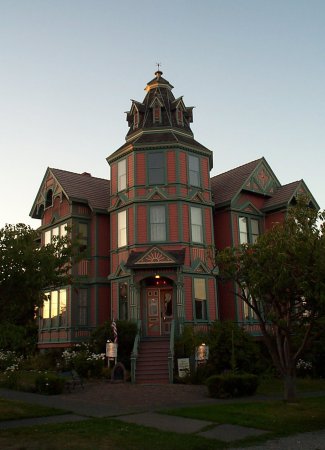 Port Townsend's most famous Victorian mansion,
which contains a spiral staircase that baffles architects.
No one can figure out why or how it stands.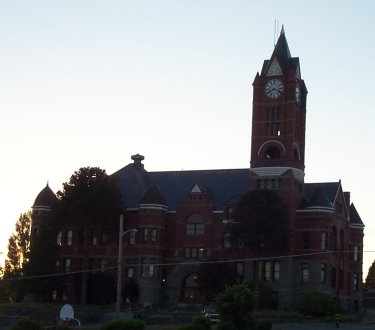 The ornate town hall.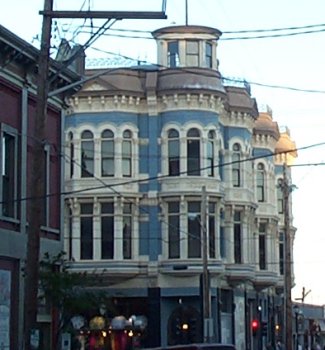 A waterfront Victorian building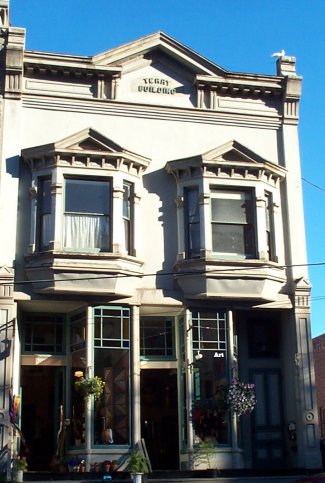 Gift shop on the ground floor of a downtown Victorian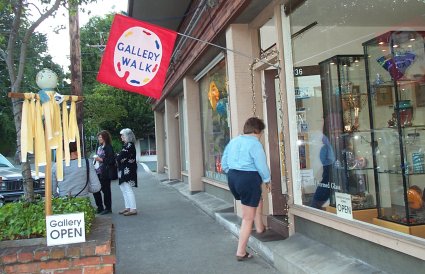 On Saturday evenings, galleries post flags and remain open late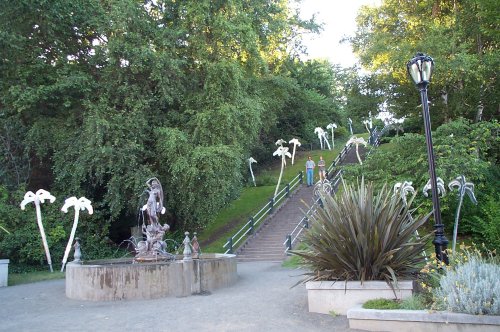 The phantom palm trees: No one knows who puts up these giant sequined sculptures
which appear without warning at various locations around town.
The landmark downtown fountain must have looked too inviting to the phantom.