Phoenix Rising in Port Townsend
Jill Spier opened her metaphysical bookstore thirteen years ago, but just recently moved it into a prominant downtown location in a building custom built for her store. Business is good. She spends part of each year in India and is raising an adopted daughter from India. Jaya is twelve. Jill serves clients from all over the world with her vast variety of book and tapes, posters, clothing, jewelry, and metaphysical tchatchkas. The upstairs room houses workshops, occult readings, lectures, yoga classes, and events, including mine.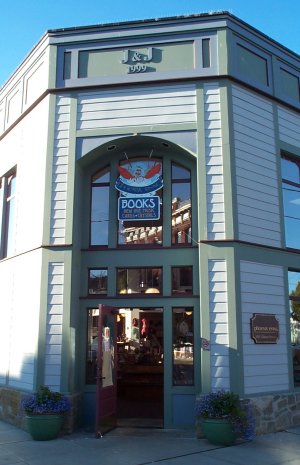 The entrance to Phoenix Rising on Water Street
Looking directly across Water Street from the store entrance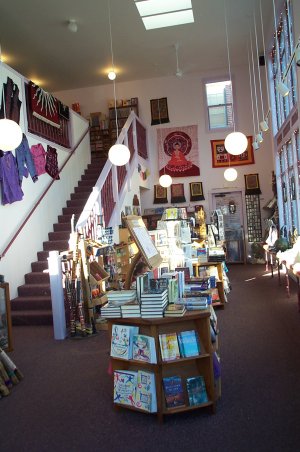 A gracious, high ceilinged interior, with stairs to the balcony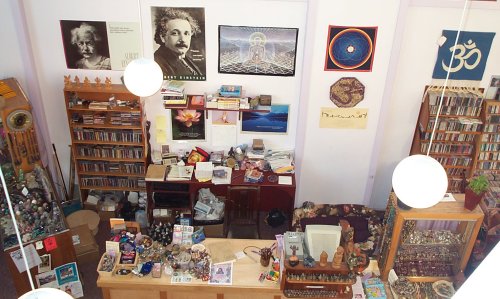 View of the checkout from the balcony, with a young and an older Einstein on posters.
The young Einstein says "Imagination is more important than knowledge."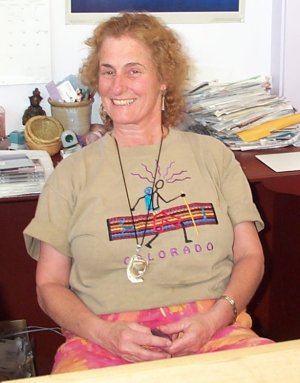 Jill Spier greets me with glee.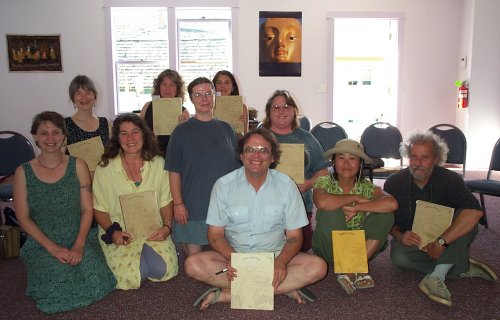 Not only did many audience members have original versions of my book,
Charles and Judith Landau had a rare, hardcover library edition, and Eriko,
second from right, brought a copy of the Japanese edition.