Chapters in Vancouver, B.C.
In Canada, the big bookstore chain, Chapters, operates in a similar fashion to Borders and Barnes & Noble. The downtown, Broadway and Granville store occupies the lower floors of a glass monolith at a busy intersection. Yvonne and I guided Crescent into the underground parking lot, and, with the help of Melissa, the event coordinator, moved my musical instruments, sound system and merchandise up in the freight elevator.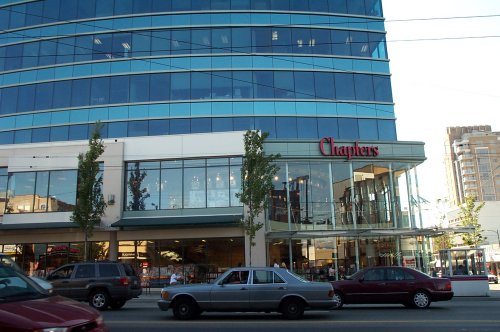 View of Chapters store from Granville Street
The spacious store is home away from home for some
Children's department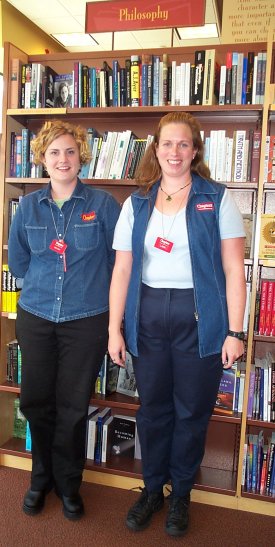 Melissa and Lana, event coordinators for my booksigning
A small crowd, mostly friends, gathered for my show--Rose and a writer friend from Point Roberts, Paul Alkire and his friend Ciindy from Portland, Yvonne, and a few others. I am undaunted by the turn-out; I love to do my show reguardless.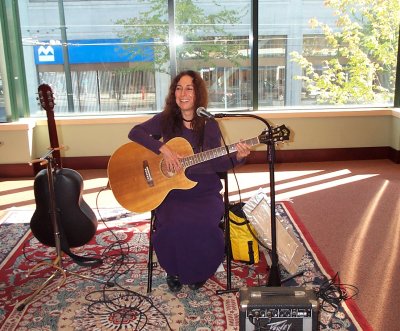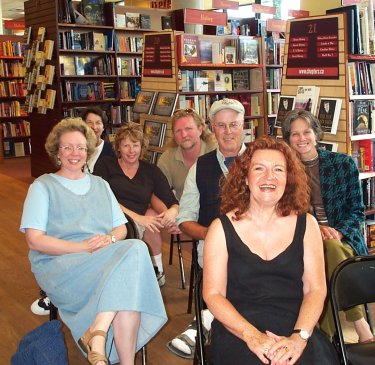 They loved the show.
After the show, Yvonne and I dined at The Beach House, her favorite--er, favourite--neighborhood restaurant in West Vancouver. The staff accords her special treatment as a regular guest, so, on that busy evening, we sat at the table with the best view of the beach.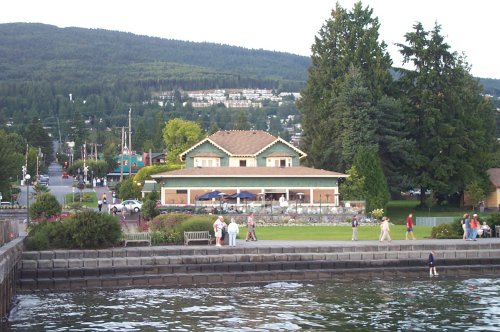 The Beach House Restaurant in West Vancouver, viewed from the pier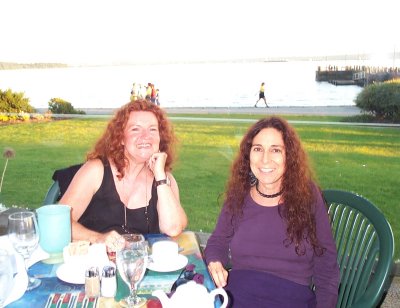 Dining by the sea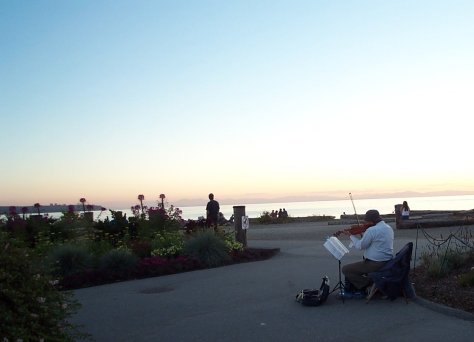 At sunset, a violinist played classical duets with piano recordings
The beach to the north of the restaurant
Full moon at sunset over Stanley Park, Lions Gate Bridge, and West Vancouver