Mining Fun in Helena
Last Chance Gulch, the street where the stores that sponsored the booksigning stand, bears the name given by three desperate gold hunters, who, barely surviving the harsh winter in the area, made a final attempt to dig and discovered the richest vein of gold in the state. The town's historic buildings reflect this period of mining fever, as do the more modest dwellings of those who came to try their luck.
On a ridge overlooking Last Chance Gulch, Sh'tarra and Sequoia have just moved into a century-old home originally built by a Chinese family. Forbidden to mine for gold because of their nationality, the family built the house into the side of a hill, and dug a mine shaft directly into the hill from behind a closet in the kitchen. The mine shaft today is only eight feet deep and used as a broom closet and pantry. Shadowing the front of the house stands a magnificent tree planted by their ninety-year-old neighbor, Gus, when he was a child.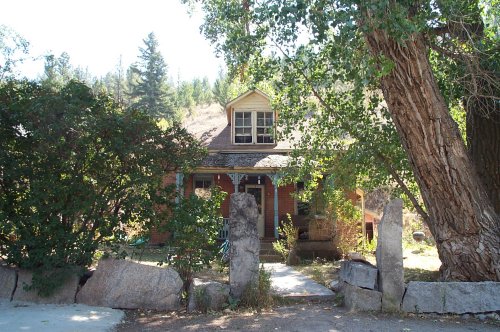 Sh'tarra and Sequoia's hundred year old home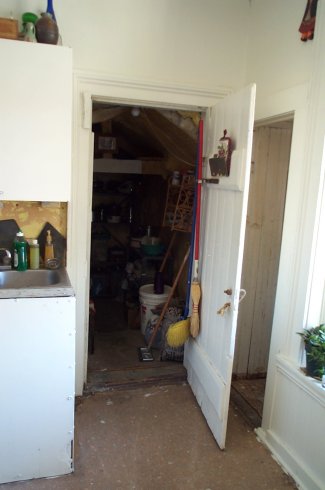 The entrance to the mining shaft in the kitchen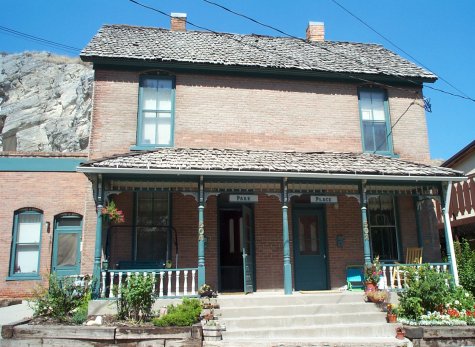 A frontier palace on Park Place in Helena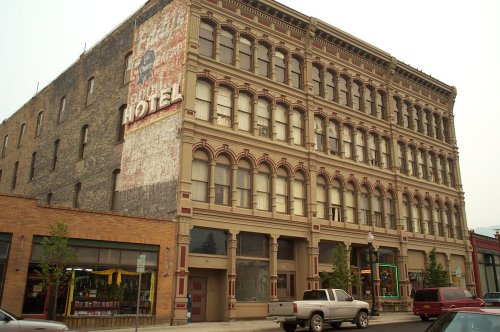 The old hotel next door to Aunt Bonnie's Books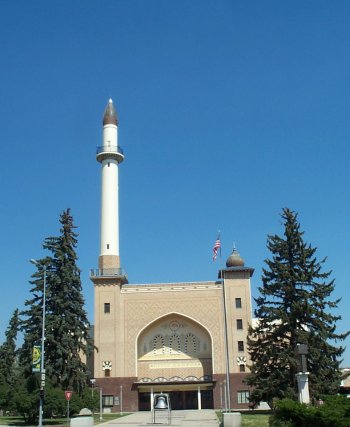 A mosque in Helena?
No, this is the community center building.
The town also boasts a full-sized Gothic cathedral.
Sh'tarra and Sequoia attend gem shows, shopping for stones to incorporate in their pendants, necklaces, rear view mirror hanging pieces, and bracelets. Each piece comes with a card giving information about the stones.
Pendants
Necklaces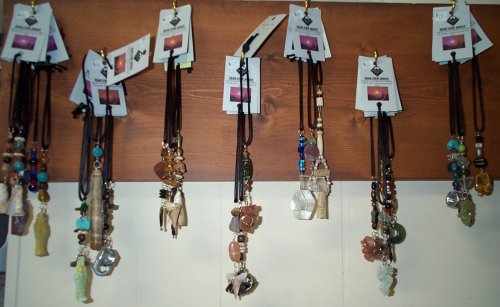 Rear view mirror hangers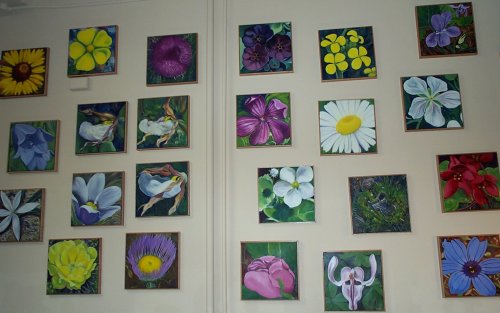 Barbara Tellin oil paints wildflowers, and wants to paint every species in North America.
Each painting is one of a kind, with no reproductions made from it.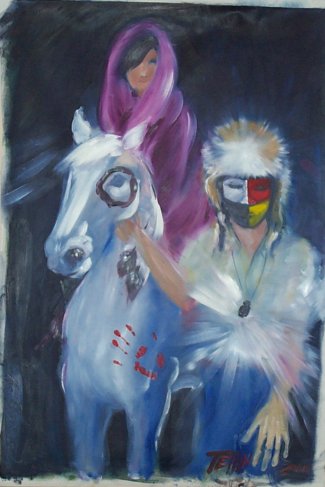 Barbara Tellin's painting of Sh'tarra and Sequoia at their
wedding. Sh'tarra, wearing a purple sari, arrived upon a white steed.
Sequoia, face painted the colors of the four directions and wearing
the skin of a fox upon her head, eventually rode off beside Sh'tarra
on a horse of her own.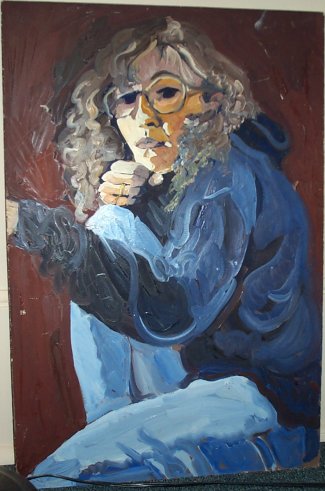 Self-portrait by Barbara Tellin
Sequoia poses with family members Hashbrown and Zinnia in front of their favorite treat,
Dem Bones, gourmet dog biscuits baked by friends of Sequoia and Sh'tarra's
in Helena. "The ingredients are human-grade," she explains, in case I care for a bite.
They really do look good enought to eat.