From Russia With Love
Verandah and I set out in separate directions today, she, flying to the west coast loaded with the well-wishes of a legion of friends and family, I, to visit Ken Field and Karen Aqua in Cambridge and do a booksigning at Borders in downtown Boston.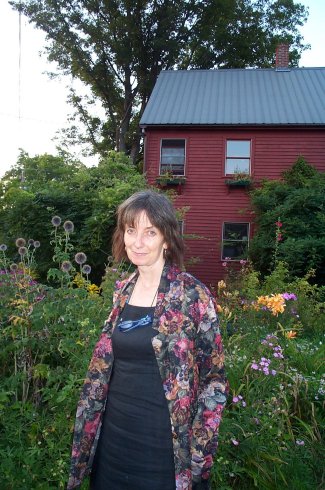 Verandah, sad and brave, about to fly to California
to see her daughter and meet with the oncologist.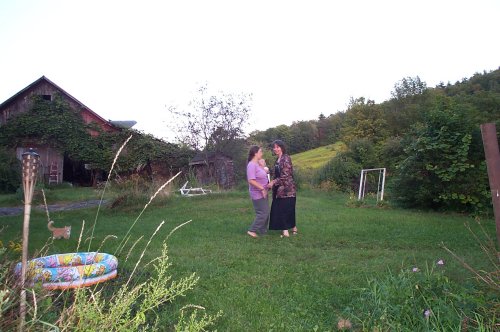 Jodi and baby Durin bid Verandah farewell; behind, the old apple orchard on the hill
and the old barn.
On my way to Boston, I stop in Boxborough to visit Rita Bykhovsky, the wonderful Russian folk medicine teacher who bunked in the same cabin I did during the New England Women's Herbal Conference. She takes me on a driving tour around Boxborough and Harvard towns, which are full of historic buildings and tall trees, and a walking tour through her vast collection of Russian folk art. Then she sits me down to a Russian feast of kasha with sauteed kale and cabbage, and a bowl of blueberries she picked herself. It is delicious. She and her husband are both scientists, and, she says, it took ten years to get permission to leave Russia.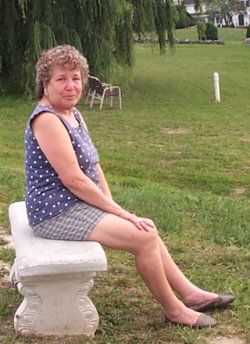 Rita and I pause to admire the sunset from
a monastery in Harvard, Massachusetts
I am not even going to attempt to tell you what is in Rita's Russian folk art collection; suffice to say it staggers the viewer. Here is a small part of it: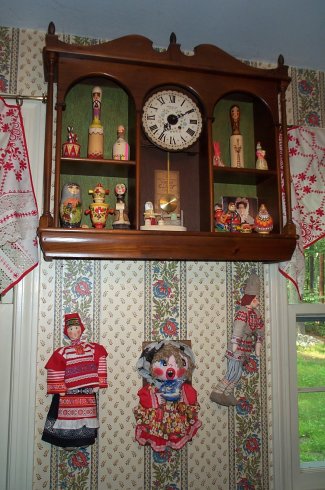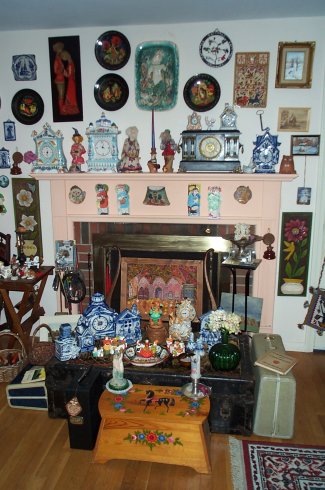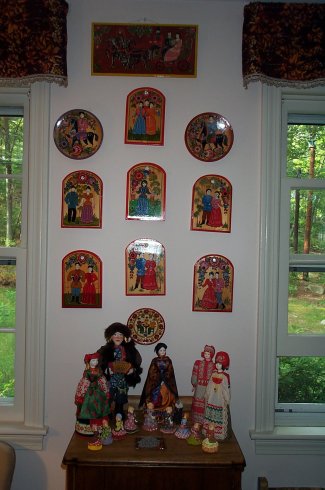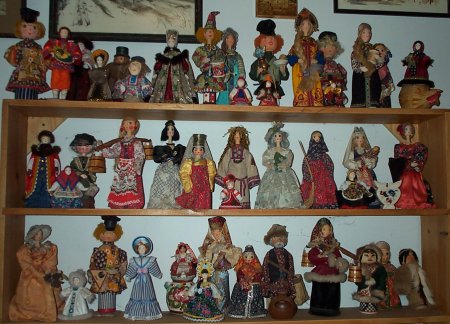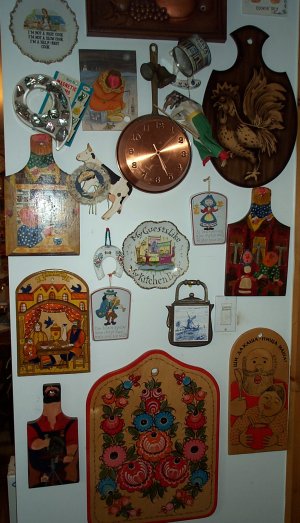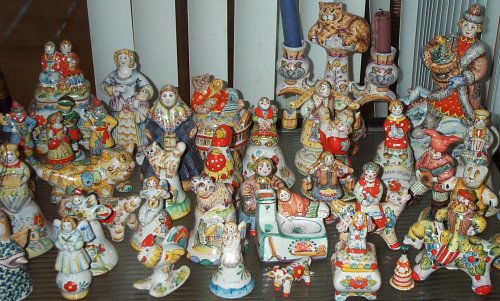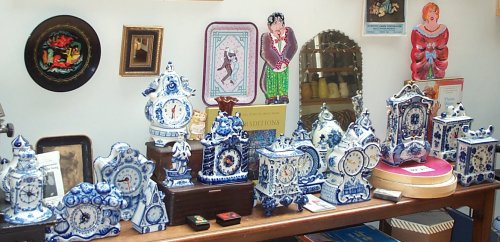 !