Borders in Downtown Boston
Boston contains over fifty colleges and universities; over Labor Day weekend the town's population begins to swell with returning students. It's an easy walk from Cambridge to Boston Univeristy--just cross the River Charles on the Boston University Bridge. So, I did not take my car to my interview at WBUR, Boston University's National Public Radio affiliate station. April Peavey, the producer of "Here and Now", the program onwhich I was interviewed, told me that WBUR creates a large number of the programs heard nationally on National Public Radio. Certainly the facility is extensive, modern, and full of extremely intent individuals.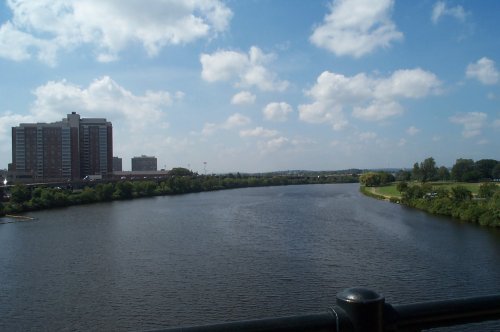 Looking west over the River Charles from Boston University Bridge. Cambridge is on the right.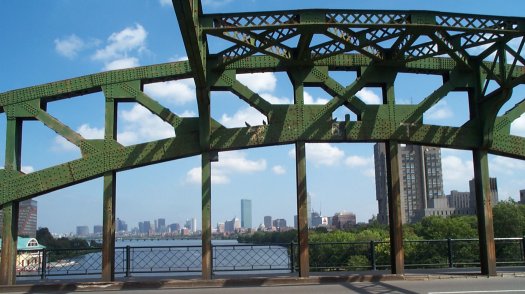 Looking east at downtown Boston from the B.U. Bridge
Robin Young, who interviewed me on "Here and Now", remembered the original Living On The Earth, and was so tickled to see me taking digital photos for a web site whilst my old book is about living without electricity, that she asked me to take her picture while we were taping the show. I explained that Living On The Earth was my reaction as an artist to what I was living then, the web journal is my reaction as an artist to what I am living now, and each piece is expressed in a medium that is appropriate to its time.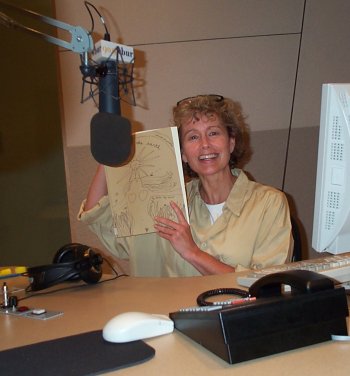 Robin Young remembers her youth.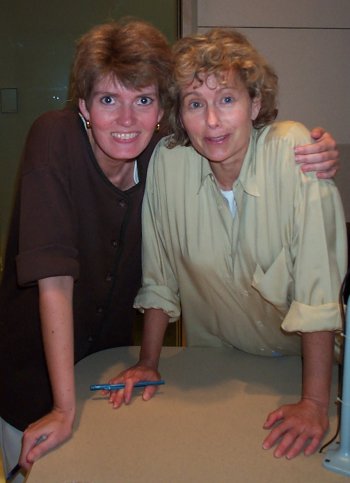 Producer April Peavey and interviewer Robin Young
No one in Boston disputes that driving there is only for the experienced. So Ken kindly drove me and my performance set-up to Borders, in the very thick of downtown on that ninety degree afternoon. Indeed, it was such a daunting journey of one-way streets and anxious drivers that I wondered how anyone from the more bohemian areas might make their way to my performance. Even the subway must be crowded at rush hour.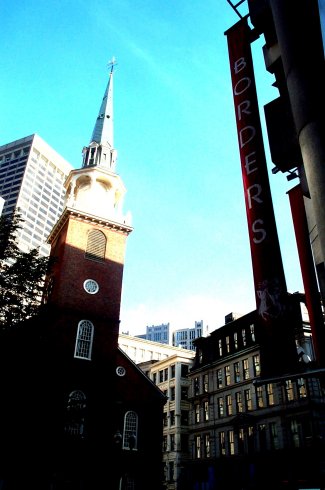 View from the entrance to Borders on School Street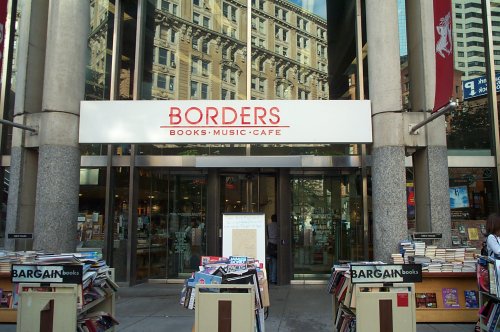 Old buildings reflected in the glass of new ones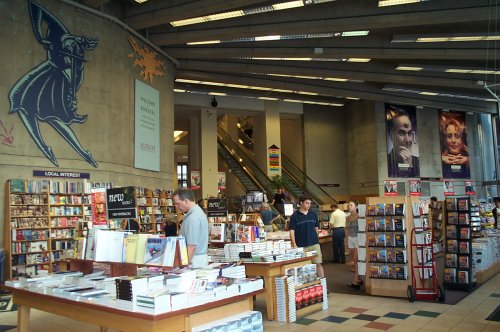 Downstairs at Borders
Lovely Miriam Johnson, community relations coordinator,
set up the booksigning. I had gone with this venue purely because
of her enthusiasm for the prospect of having me come there.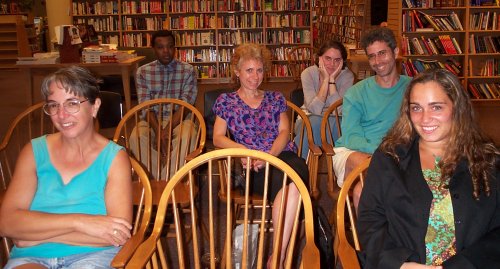 It turned out, indeed, to be a small audience, but they were happy to have me there...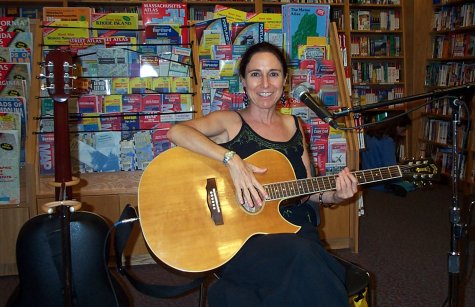 ...and I gave them my best in return.